ACTION FIGURE
Aunt Beru
with Service Droid
Product Info
Manufacturer
Hasbro
Scale
3¾ inches
MN
84049
Asst
69680
Character (1)
Lars, Beru Whitesun
Character (2)
WED-15-I662
Model
WED-series
Maker
Cybot Galactica
Collection 1
Power of the Force II
Collection
Power of the Force II
Series
Flashback Photo
Year
1999
Price
$5.99
PN
560232.0000
UPC
0 76281 84049 9
Miscellaneous
Accessories
Back

Power of the Force II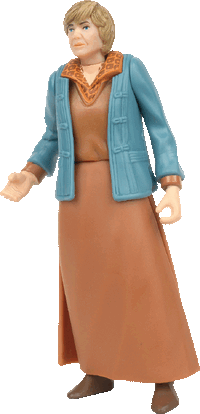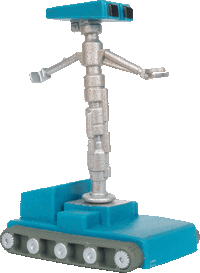 Aunt Beru with Service Droid was a figure released in 1999, part of the Power of the Force II collection.
Cardback Biography
Aunt Beru
Beru Lars was the closest thing to a mother that Luke Skywalker ever knew. She and husband Owen lovingly raised Luke as their nephew, and trained him in the mundane ways of moisture farming on their arid Tatooine homestead.. All along, Aunt Beru understood that a larger destiny awaited Luke. Years before, on another part of Tatooine, the slave Shmi Skywalker raised the boy who would become Luke's father-Anakin Skywalker. Like Aunt Beru, she sadly understood she could only love and nurture her boy for a relatively short period of time before she had to allow him the freedom to fly on his own wings.
Community content is available under
CC-BY-SA
unless otherwise noted.